---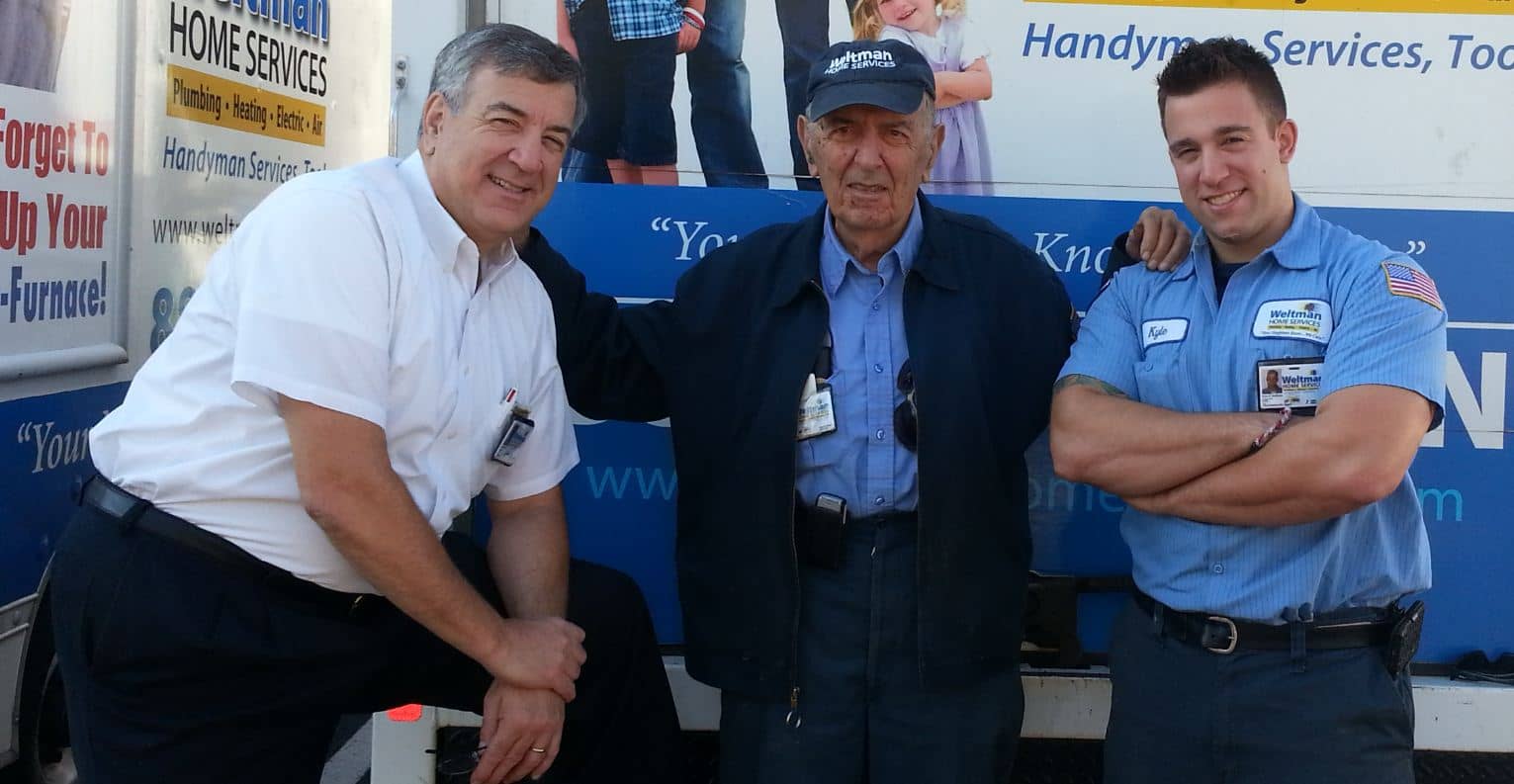 ---
Celebrate 55 Years Of Service With Us
---
---
Celebrate 55 Years Of Service With All Of Us At Weltman Home Services
Weltman Home Services is proud to be celebrating 55 years of servicing our valued customers in Northern New Jersey. For three generations, Weltman Home Services has been a family owned and operated company. From our very first days in business we have prioritized the following.
Weltman Home Services' Core Values
Providing superior plumbing, HVAC and electrical services to every customer, every time
Giving back to our local community by supporting the amazing efforts of local charities, like the Emmanuel Cancer Foundation and the HOME FOR GOOD Dog Rescue
Furnishing our employees with a positive work environment, training them to advance their careers, and ensuring that they feel like they are a part of the Weltman family
We couldn't be happier to celebrate 55 years while continuing doing what we love, and to kick off the celebration of 55 years in business we are offering some '$55 for 55' deals on our plumbing, electrical and air conditioning services:
All central air conditioning tune ups – just $55!
$55 off any plumbing, electrical, cooling/heating service
FREE service call – this can be used with the $55 deal listed out above
2 months free when you sign up for a Diamond Service Partner Plan
The above offers are valid during 2017 only. Restrictions apply. Please contact us for full details.
We'll continue the '$55 for 55' celebration throughout 2017, so be sure to come back to our website to check out our seasonal specials and $55 deals + sales.
Thank you for your continued support over the past 55 years. It is greatly appreciated, and we realize that we would not be where we are today without our amazing customer base. We plan on being a reliable and productive part of this community for years (and generations!) to come.
---