NEW JERSEY GARBAGE DISPOSAL SERVICES
---
Keep your kitchen running smoothly with professional plumbing repairs for broken, clogged or malfunctioning garbage disposals. At Weltman Home Services, we have the knowledge and equipment to provide top-of-the-line garbage disposal repairs, replacements and installations for homes across northern and central New Jersey.
Poor maintenance and regular wear and tear can lead the motor of a disposal system to slowly degrade and result in breakdowns. With years of experience, you can count on the Weltman team of plumbers to ensure your garbage disposal projects are completed with the utmost care and professionalism.
---
FOR ALL YOUR PLUMBING NEEDS
---
---
Weltman's is here to provide full-time assistance when you're facing a garbage disposal emergency. Our plumbing experts are available and work to ensure that your problem will be solved quickly and effectively no matter when it arises.
---
Garbage Disposal Solutions We Offer
---
Professional garbage disposal repairs

Knowledge of all major disposal brands

Expert installation of replacement garbage disposals

Licensed, insured and bonded technicians and plumbers
---
Garbage Disposal Dos and Dont's
---
Our experienced plumbers have a wealth of expertise when it comes to tackling common garbage disposal issues. To enhance our customers' experiences, we've created an easy-to-follow guide that outlines the do's and dont's of safely operating their disposals.
---
The Dos of Garbage Disposal Systems
---
✓ Cold water is a must. Running hot water can cause fats and grease to liquefy, later solidifying and clogging pipes.
✓ Keep the water running. Running water will ensure an even flow through the disposal.
✓ Don't stop grinding too early. Run the garbage disposal for at least 15 seconds after the food has gone through to ensure that the disposal has been properly cleared of all debris.
✓ Regular running prevents problems. Disposals that aren't used frequently can rust and the engine can corrode.
✓ Smaller pieces = better success. Don't try to run large items through your disposal. Keep them small and cut them up when needed.
---
The Dont's of Garbage Disposal Systems
---
Don't stick any objects – including fingers! – into the disposal to clear a jam.
Trash belongs in the garbage, not the disposal. Never put plastic, glass, metals, fabrics, hair, rubber or paper into the disposal.
Grease and oil will cause clogs. Although they may go through your disposal, they will solidify in your pipes, causing future problems.
When in doubt, throw it out! If you aren't sure if something can go down the garbage disposal, just toss it in the trash.
---
Foods You Should Never Put Down Your Garbage Disposal
---
Oils and grease
Poultry bones and skin
Corn husks and cobs
Potato skins
Celery
Coffee grinds
Seeds
Fruit Pits
---
We Proudly Service All Garbage Disposal Brands
---
Weltman's skillful plumbers specialize in providing first-class services for any model or make of garbage disposal heater, including: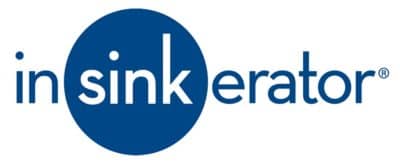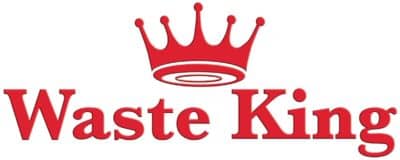 ---
Weltman is your go-to resource for superior plumbing solutions in northern and central New Jersey. Our expert team of technicians provides dependable garbage disposal repairs, replacements and installations with a 100% satisfaction guarantee! Trust us to keep your home running smoothly — contact Weltman today.