---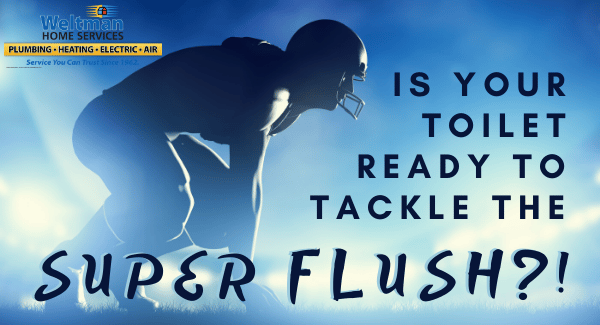 ---
---
---
Is Your Toilet Ready To Tackle The Super Bowl Super Flush?!
This weekend's BIG game is known for BIG get-togethers, BIG food & drink consumption, BIG excitement…
and BIG toilet usage during halftime!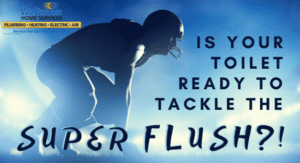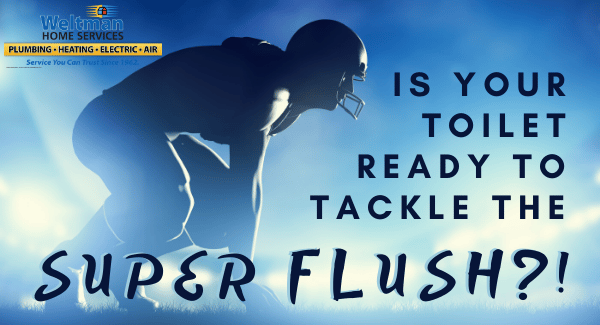 You may have heard of the 'super flush', or the myth that more toilets are flushed during Super Bowl halftime vs. any other time of the year. While there are some naysayers, the New York City Water Supply did a study* proving that there is a 'drastic uptick in the demand for water during key moments of the game'. Those key moments? The start of halftime, the end of halftime and the end of the game.
With those drastic upticks coming this weekend, are your home's toilets ready for extra usage from your football-viewing guests? If you have been experiencing any toilet issues, use the coupon below to fix it today, and spend Sunday relaxing while enjoying one of the biggest sporting events of the year!
Toilet Experts
Our plumbers are toilet experts, and can expertly fix any issue, including:
slow flushes
small leaks
running tanks
occasional backups
rocking/unstable units
condensating tanks
broken handles
Call Weltman Home Services for super plumbing services today!
*stats from https://medium.com/nycwater/the-big-flush-on-super-bowl-sunday-e0050699fa1b
---