---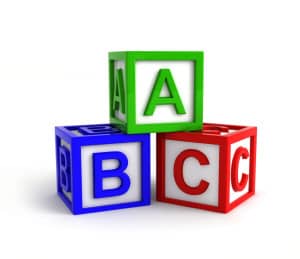 ---
---
---
In honor of back to school, we are taking it back to basics with the ABCs of plumbing. Here are some plumbing ABCs to keep your home's pipes and plumbing equipment working at their best:
ABCs of Plumbing – A
A small leak is actually a big expense.
Do you have a leaky faucet in your home? Or a leaking pipe? Even a slow drip adds up to massive amounts of wasted water (and money!). In fact, a leaking faucet that drips just once per second can waste 3,000+ gallons of water each year! Save money and wasted water by having small leaks fixed at the first sign of a problem – and use the coupon below to save!
ABCs of Plumbing – B
Backed up drains should be professionally cleared.
Having a slow or semi-clogged drain or sewer line is a small inconvenience that can quickly turn into a big problem – and trying to clear it with draino-type formulas isn't going to help. Clogged drains and sewer lines should be professionally dealt with at the first sign of a problem. This will prevent a more costly and potentially more harmful situation for your home.
ABCs of Plumbing – C
Cleaning your water heater increases efficiency.
Many homeowners are not aware that their water heater needs a good 'cleaning' or flush and drain service every year. Your water heater is one of the most important plumbing systems in your home – and maintaining it with an annual flush and drain service has numerous benefits, including:
prolonging the life of your water heater
increasing the efficiency of the heater
preventing corrosion of the tank
allowing for your tank to hold its full water capacity
protecting the drain valve from clogging
providing your family with healthier water
---