---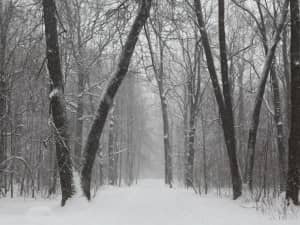 ---
The Most Accurate Weather Forecasting Is From The Almanac
---
---
The Most Accurate Weather Forecasting Is From The Almanac
The Old Farmer's Almanac has long been relied because ot its ability to accurately forecast weather patterns, long range forecasts and major weather events. In fact, the Almanac is traditionally accurate 80% of the time!
Their famous predictions are made 18 months in advance. They are meant to help you make more informed decisions as well as put together for long-term planning.
"We employ three scientific disciplines to make our long-range predictions: solar science; climatology; and meteorology. We predict weather trends and events by comparing solar patterns and historical weather conditions with current solar activity." -Old Farmer's Almanac staff
This year, the Almanac predicts:
"Winter will be colder than normal, on average, with slightly above-normal precipitation and near-normal snowfall."
CNN.com also quotes the Almanac:
"It 'forewarns that exceptionally cold, if not downright frigid weather will predominate.'"
With colder-than-normal temperatures on the way, your home's heating system will be working hard all season long. The time to get your home's heating system tuned-up is now!
Unfortunately, colder than normal temperatures can wreak havoc on your home's plumbing, too. Ensure that your exterior plumbing is also ready for the winter season with our winterizing services!
Here are a few examples of its incredible accuracy:
1983 – Hurricane Alicia fulfills the Almanac prophecy of "tropical storm may bring torrential rains" to the Gulf Coast and Texas.
1992 – As the Almanac predicts, because of its reliability, Hurricane Andrew makes landfall at Homestead, Florida, on August 24.
1993 – A super-storm brings 43 inches of snow to Syracuse, New York in March. The Almanac reads: "Wintry conditions will set in and persist through March, bringing well above-normal precipitation and snowfall."
1997 – The Great April Fool's Day Snowstorm in New York and New England due to a large system is presaged by the Almanac. "A big snowstorm may serve as nature's April Fool's joke."
*image and content from almanac.com
---