---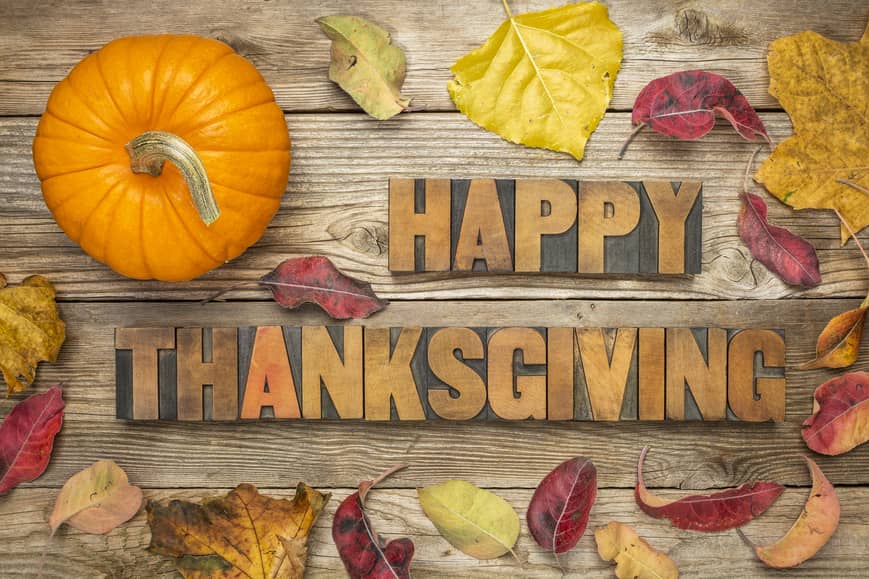 ---
---
---
Thank You
It is the season of thank you, and we want to make sure we extend it to those that matter most.
We've all been spending days (or even weeks!) shopping, menu-planning, cleaning, cooking and decorating for this week's Thanksgiving celebration. And many of us are feeling a mix of exhaustion and excitement. While those feelings are pretty much unavoidable during the holiday season I urge you to remember what this holiday is about – feeling thankful.
I am taking my own advice to heart, and have been thinking about all of the things that I am truly thankful for this year. Here are a few that I would like to share:
Our Customers
To say that I am simply thankful for loyal customers like you would be an understatement. Thanks to you, and many of your neighbors, we have had the opportunity and honor to serve this community with plumbing, HVAC and electrical services for just shy of 55 years. We know that you have other options for your home services, and we are sincerely thankful that you choose and trust us.
The Weltman Team
Weltman Home Services would not be the company that it is today without the amazing team of professional plumbers, HVAC technicians, electricians, administrative staff, customer service representatives, and home comfort experts that we have in place. Day in and day out you give 100%, prioritize customer satisfaction and personalize service in order to exceed expectations. I admire your work ethic and am thankful that I have each of you to depend on in representing what our company stands for on each and every job.
Our Community
We are not only proud to provide services to this community, but we are proud to be a part of it. The majority of our employees were born here, have homes here, and continue to strengthen our local cities and towns by raising their children here. We are truly lucky and thankful to live in such a wonderful area, made rich by a hard-working and caring population.
I wish all of you a wonderful Thanksgiving holiday spent full of quality time with friends and family.
Thank You + Happy Thanksgiving!
Dan Weltman
---