---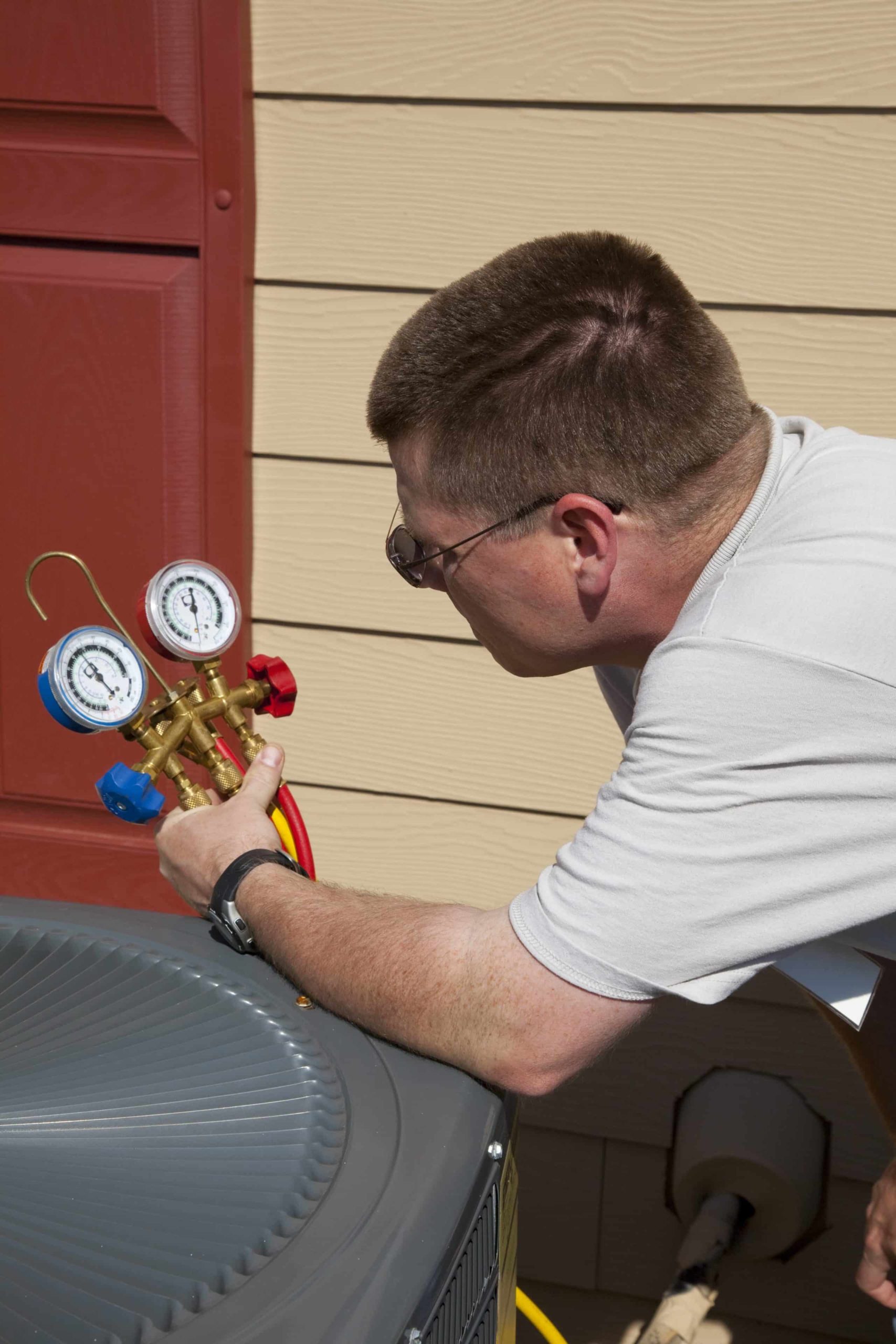 ---
Do I Need To Replace My Central Air Conditioning?
---
---
Do I need to replace my central air conditioning?
Once the hot weather hits, our phone lines are bombarded with calls from customers asking,
"Do I need to replace my central air conditioning?"
and
"What are the signs that my central a/c needs to be replaced?"
While there is not an exact formula for figuring out when you should replace your home's central air conditioning, the following signs are certainly warnings that it is approaching the end of its life:
Signs You Need To Replace Your Central Air Conditioning
Your house doesn't seem to be as cool as it used to be. As an air conditioning system ages it will begin to have trouble keeping your home cool. If you no longer feel comfortable indoors on hot days it may be time to consider replacement.
You see your HVAC repairman frequently. If you are getting pretty friendly with your HVAC repairman because of all of the service that your system needs, it may be time to upgrade to a newer and more energy efficient model. Today's central air conditioning equipment is much more advanced than systems that are 10+ years old. Between the higher efficiency of the new system, and the amount of money that you are spending repairing your older equipment, installing a new system will save you money (and keep you cooler!).
Loud bangs and screeches can be heard when the a/c is on. If your system sounds like it is in pain, it probably is. As air conditioning equipment approaches the end of its operating life you can often hear loud bangs when the system goes on, and screeching noises as it works to cool down your home.
Your home's utility bills are suddenly through the roof. Have you noticed a sudden increase in your home's utility bills? A spike in energy bills can often signify that your system is struggling to keep up with the demands of the household. Also, as the system ages its efficiency drops.
The system's equipment is over a decade old. Central air conditioning equipment that is 10 plus years old most likely needs to be replaced. Considering that today's equipment is more efficient and safer, upgrading to a new system will save you money (while granting you peace of mind) in the long run.
Book A Free In Home Estimate
If you feel that your central air conditioning system is nearing the end of its service in your home give us a call. We'll send one of our professional, licensed and insured HVAC technicians out to your home to evaluate the system and provide you with the best options for moving forward – whether that is a small repair or a complete air conditioning system replacement.
---