---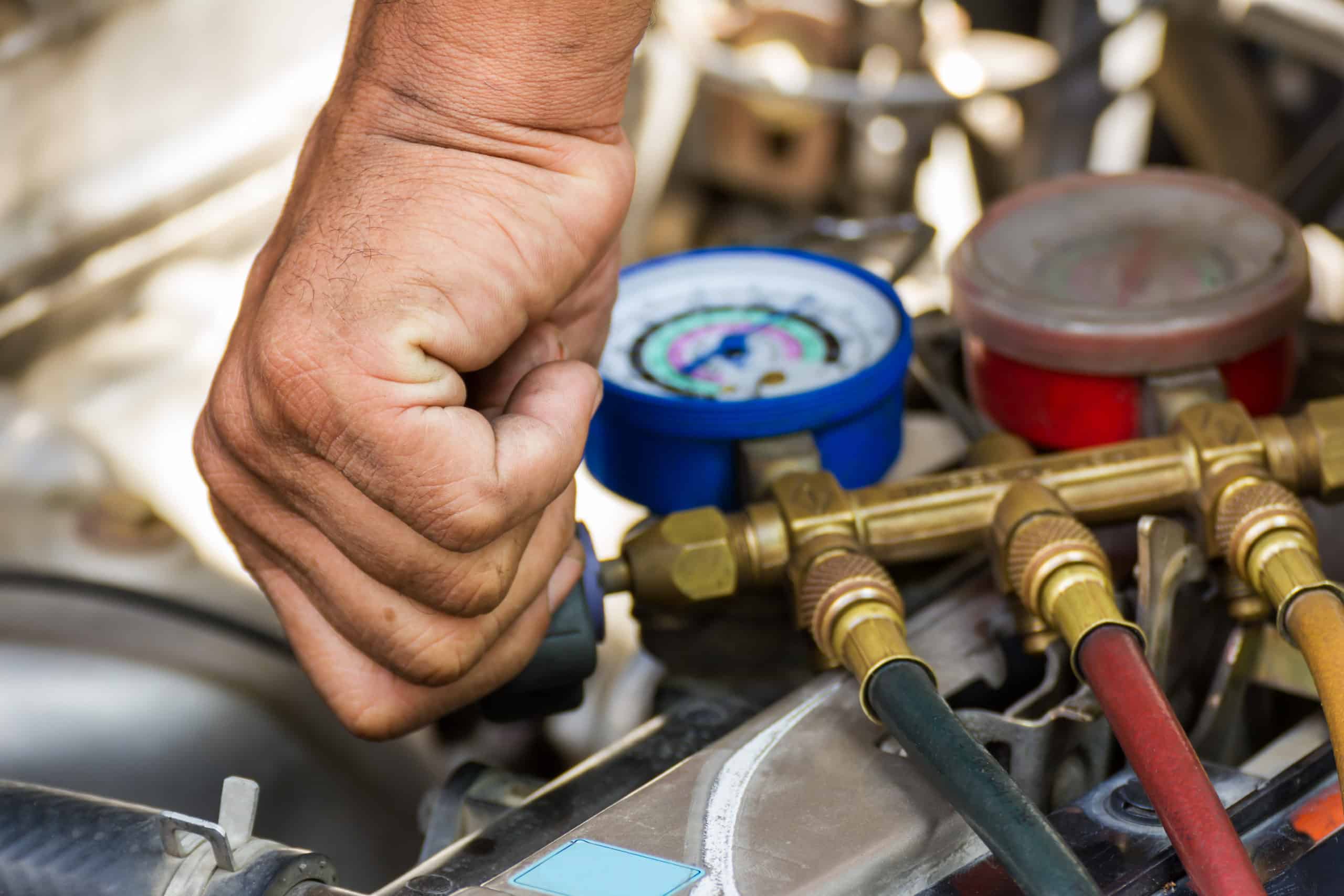 ---
5 Signs That Your Home's Central Air Conditioning System May Be Failing
---
---
5 Signs That Your Home's Central Air Conditioning System May Be Failing
Spring weather seemed to actually arrive last weekend and the hot weather is finally making its way into the forecast, meaning that you will be turning on your home's central AC before you know it! After a very looonnnngggg winter we all deserve some fun in the sun this season, which is why you should get your home's air conditioning ready now in order to avoid any unexpected cooling issues during the summer.
While an annual air conditioning tune-up is an important step in ensuring that your air conditioning system works all season long, here are 5 signs that your air conditioning system may be failing.
5 Signs Your Central AC Is Failing
The outdoor central AC unit was damaged during the winter.
This past winter was brutal with frigid temperatures and massive snow fall. Falling ice and heavy snow may have dented or damaged your outdoor air conditioning unit. Quickly inspect your unit. Look for any dents, dings, or exterior damage on the unit. Exterior damage can translate into damage of the fan, motor or coils. Be sure to call in a professional to inspect the system if you notice any damage!
The air conditioning system won't turn on.
Having trouble getting your cooling system to start up? Before you panic, be sure to check that you have switched your thermostat settings to 'cool' and that it has working batteries. If that doesn't get the system going, check the circuit breaker to make sure that it hasn't tripped. If your system still doesn't start call in a professional.
Your air conditioning system is on, but it is not supplying cold air.
When a system fails to provide you with the cool air that you need it usually signifies that it needs maintenance or repairs. Shut the system off and call an air conditioning professional.
Some rooms are receiving cold air, but some are not.
In this case, it sounds like the air conditioning system is working, but the filter, ducts, or vents may need some adjusting. Be sure to start the cooling system with a new filter in place – this will allow the air to easily flow through the system. After the filter has been replaced go room-to-room. Make sure that all of the vents are open to allow the cool air to make its way into each room. If replacing the filter and opening the vents does not work there may be an issue with your home's duct work. Call in a professional to inspect the ducts and to find the problem.
The air conditioning system is working, but it is very loud.
If your air conditioning system is running louder than it has in previous seasons it may signify a bigger problem. Dirt of debris may be stuck in the exterior unit, causing the fan to have to work harder. If that's not the case, the motor will need parts replaced or repaired. A loud noise should always be investigated by a professional.
Need Central AC Service?
If you experience any of the above issues call Weltman Home Services. Our professional air conditioning technicians will come out to your home and repair the problem on the spot!
---