---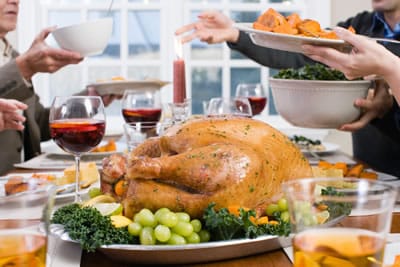 ---
---
---
Happy Thanksgiving
Dear Neighbor,
While Christmas is known to overshadow most other holidays, I have to say that Thanksgiving has always been my favorite day of the year. It is a day that was created almost four hundred years ago around a very simple principle  – the principle of giving thanks. It is a day set aside to reflect on everything that we are so very fortunate to have, and, more importantly, to celebrate with the people that we are lucky enough to share our lives with.
I am truly thankful for my friends and family, including the hard-working employees here at Weltman Home Services and our loyal customers. I wish you all a wonderful and happy Thanksgiving and a fulfilling holiday season.
In the spirit of the season, I would like to share what some of our employees are thankful for as well:
"Thankful for my family and my girlfriend Sherry."
-Adam F., Client Satisfaction Expert
"Thankful and grateful to be celebrating another Thanksgiving with my family and friends."
-Jennifer E., Marketing Manager
"I am thankful for the fact that all of my friends and family are happy and healthy."
-Chris M., Home Comfort Expert
"I am thankful for my wife Amy and the gift she will be giving me in May. Our first child."
-Mike P., Asst. Inventory Specialist
Have a happy and safe Thanksgiving!
Happy Thanksgiving,
Dan Weltman

---