---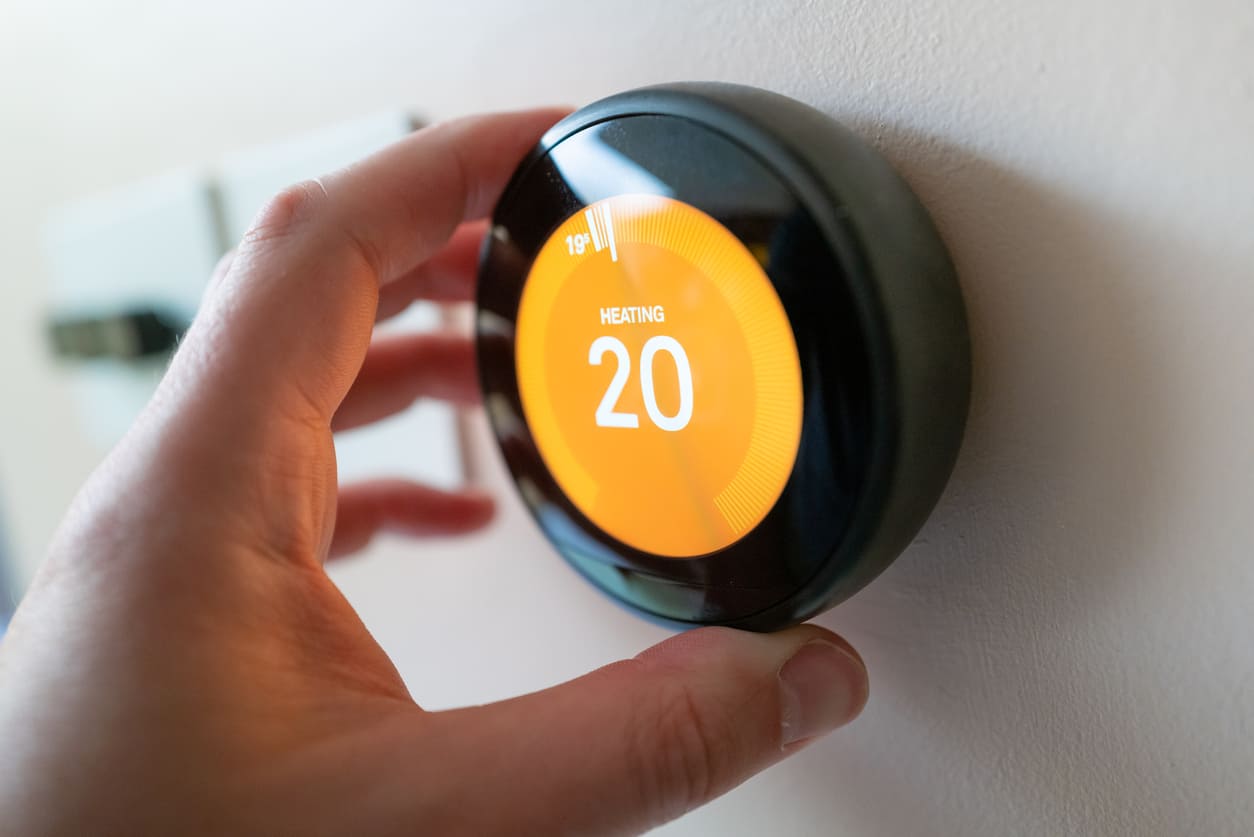 ---
What Do New Government Energy Efficiency Regulations Mean For Your AC & Furnace
---
---
What Do New Government Energy Efficiency Regulations Mean For Your AC & Furnace


Learn How Upcoming Changes To HVAC Energy Efficiency Regulations Will Affect New Jersey Homeowners
The Department of Energy has passed new HVAC system regulations that will go into effect on January 1, 2023. All new air conditioning and heating systems will face tougher guidelines for efficiency requirements, testing & certifications. What does that mean for NJ homeowners? Our HVAC experts break it down below:
What are the new Department of Energy HVAC regulations?
Any systems installed in NJ on or after January 1, 2023 must comply with the following changes in federal regulations:
Cooling Systems: the minimum SEER (Seasonal Energy Efficiency Ratio) rating for air conditioning units will increase from 13 to 14 SEER
Heat Pumps: the minimum efficiency will increase from 8.2 to 8.8 HSPF (Heating Seasonal Performance Factor)
Furnaces: 81% AFUE (Annualized Fuel Utilization Efficiency) will be the minimum acceptable rating
HVAC equipment manufacturers are set to start producing equipment that fits the above guidelines, which will be labeled as SEER2 and HSPF2. In addition to the stricter energy efficiency guidelines, all equipment must pass new, more rigorous testing and certification processes.
Why the change in energy efficiency regulations?
As part of an ongoing effort to reduce the energy consumption of homes and businesses across the United States, the Department of Energy regularly reviews HVAC system requirements and testing methods to ensure that residential and commercial properties are operating in an energy efficient manner that is in line with new technologies.
Does this change mean I need to install new HVAC equipment?
No, homeowners do not need to install new heating and cooling equipment to meet the 2023 guidelines. The above regulations solely effect newly manufactured equipment that is installed on or after January 1st of next year.
What is the bottom line?
With stricter efficiency guidelines and tougher system testing and certification standards, HVAC system manufacturing costs will increase, causing the cost of the equipment to rise for consumers as well.
If you have an older unit and are considering installing a new heating or cooling system, the time to upgrade is now, before the coming price increase. We have a small number of high efficiency heat pumps, furnaces and AC systems that meet the current regulations available, in stock and ready to install.
We also have systems that meet the new 2023 higher efficiency ratings available, which you can get at today's pricing, before the new SEER2 and HSPF2 certification requirements increase manufacturer and consumer costs.
Interested in upgrading your systems now? Ask about our current offers and 0% down payment options.
---